Vancouver detached real estate got slightly more expensive, but the rapidly decelerating price growth is what's worth noting.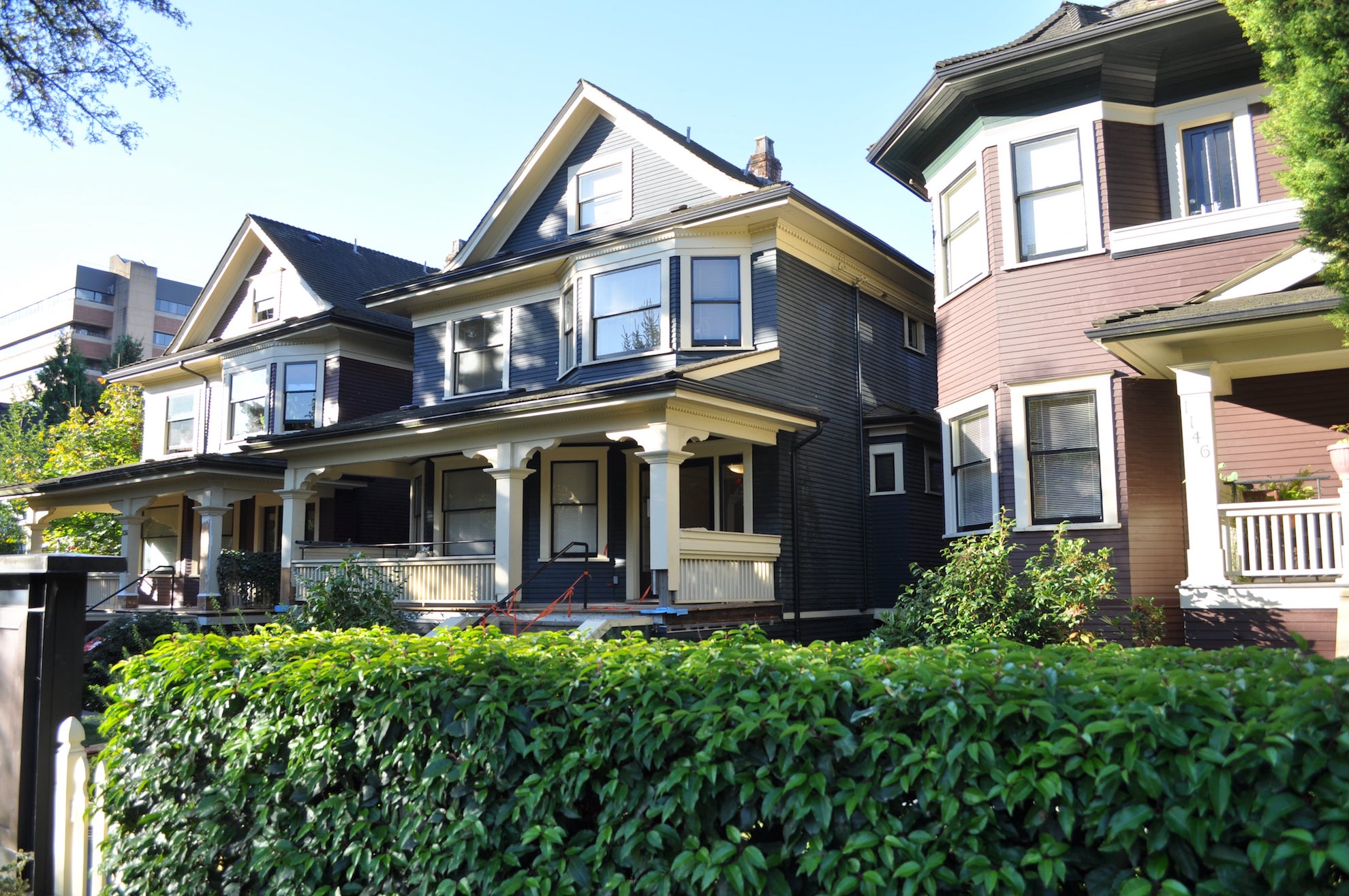 Vancouver detached real estate squeezed out another gain, but barely. Numbers from the Real Estate Board of Greater Vancouver (REBGV) show that prices increased, but growth has been tapering very quickly. Generally speaking, the market saw higher sales, and lower inventory – but with a note that makes these difficult to digest data points.
Detached Prices Are Seeing Rapidly Decelerating Growth
The price of detached real estate continued to rise, but at a much more conservative rate than it previously has been. The benchmark price of a detached home, which is your "typical" detached, rose to $1,615,100, a monthly increase of 0.16%. This represents an increase of 2.4% from the same month last year. While prices are growing, it's worth taking note of how quickly annual growth has been decelerating.
Annual growth has tapered from huge growth last year, to just beating inflation. Peak annual growth was observed in June 2016, when detached homes achieved a massive 38.52% price increase from the year before. In August, we're only sitting at 2.4%, which is still good – just not as big. This is the second uptick from the bottom, although there's a good chance that these growth numbers are just a "dead cat bounce." For those that don't know, a dead cat bounce is a term commodity traders use when describing minor growth after a large drop. The reason being, anything will bounce if thrown from high enough, even a dead cat. Commodity traders are a classy bunch.